Go to https://suggestmachine.com/ and enter between 1 and 10 topics (or short-tail keywords) in your niche.
You can also use the keywords filter to include or exclude keywords containing a specific word.
Thanks for reading Niche Site Growth! Subscribe for free to receive new posts and support my work.
Then, select your language and country and click "Get Long-Tail".

Let it run for a few minutes or until you want it to stop, and then hit the "Stop" button.
I stopped mine at 542 suggestions and 329 questions (for no particular reason – I could have let it run longer and gotten even more keywords).
Now, download either column (or both) as a CSV.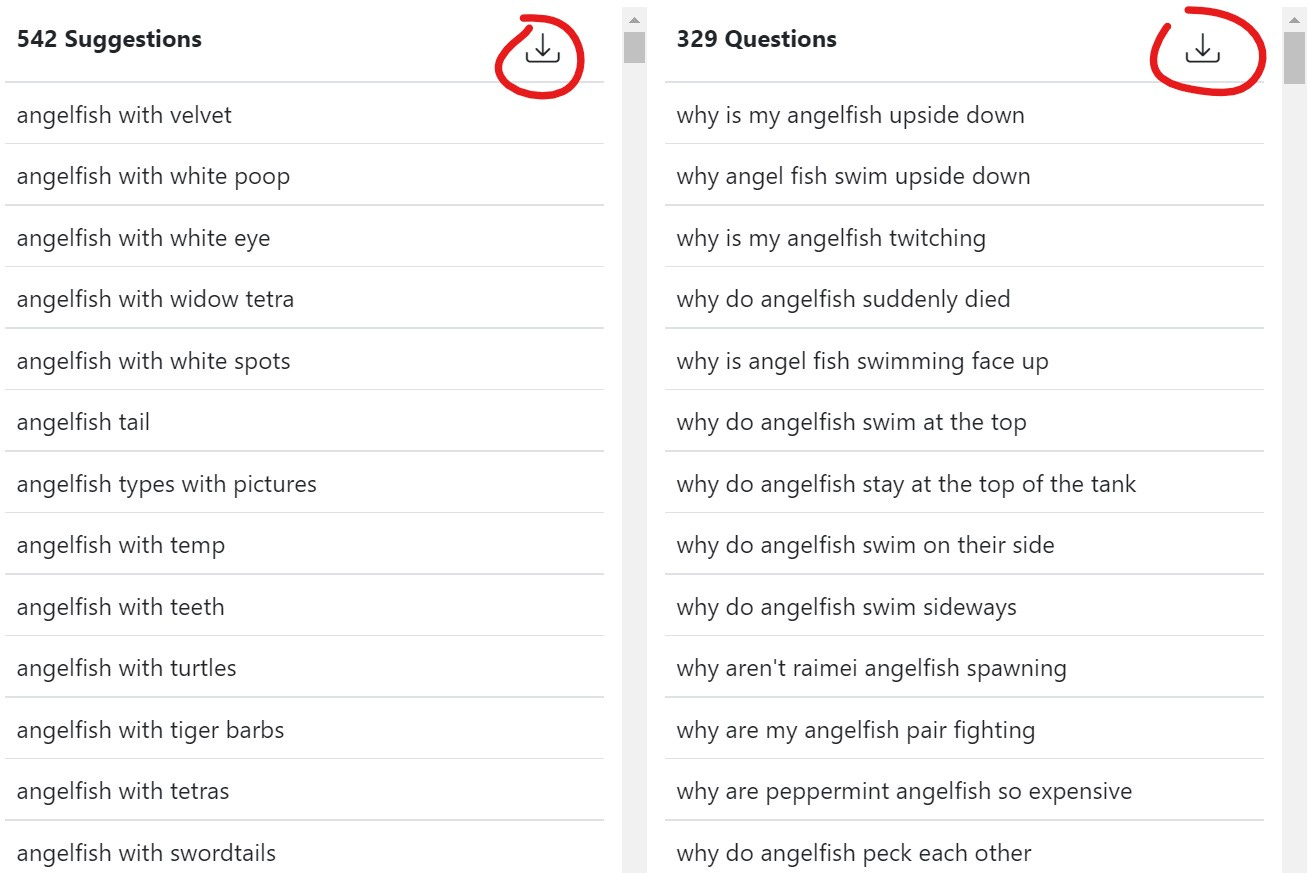 Open up the downloaded spreadsheet, copy all the keywords, and then paste them into https://searchvolume.io/ and click Submit.
This tool lets you check the search volume for up to 800 keywords/day.
I'm checking less than 800 in case I want to check more later in the day 🙂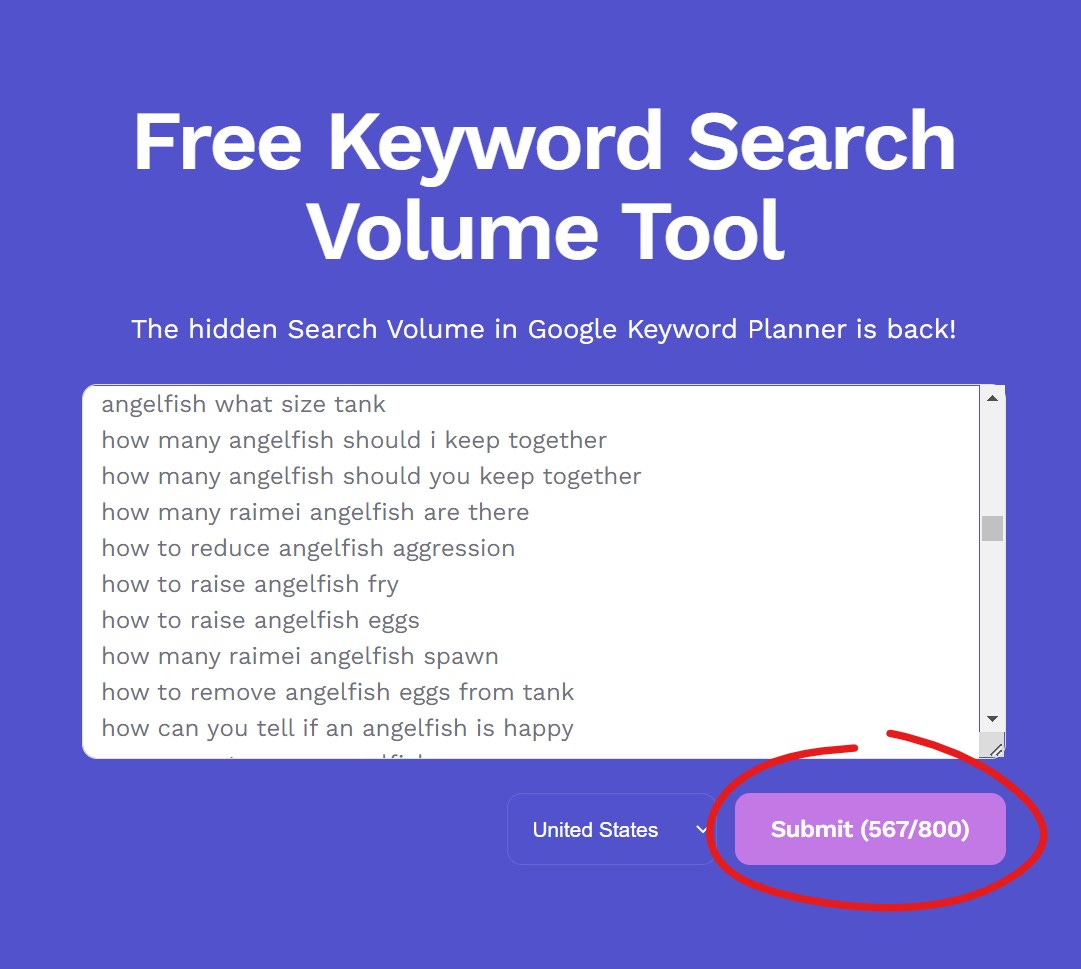 The tool will then run for a bit and only show the keywords that get above 0 estimated search volume.
Sort the list by Avg. monthly searches.
This is a great starting off point but it's important to manually check the competition level for these keywords by looking at the SERPs.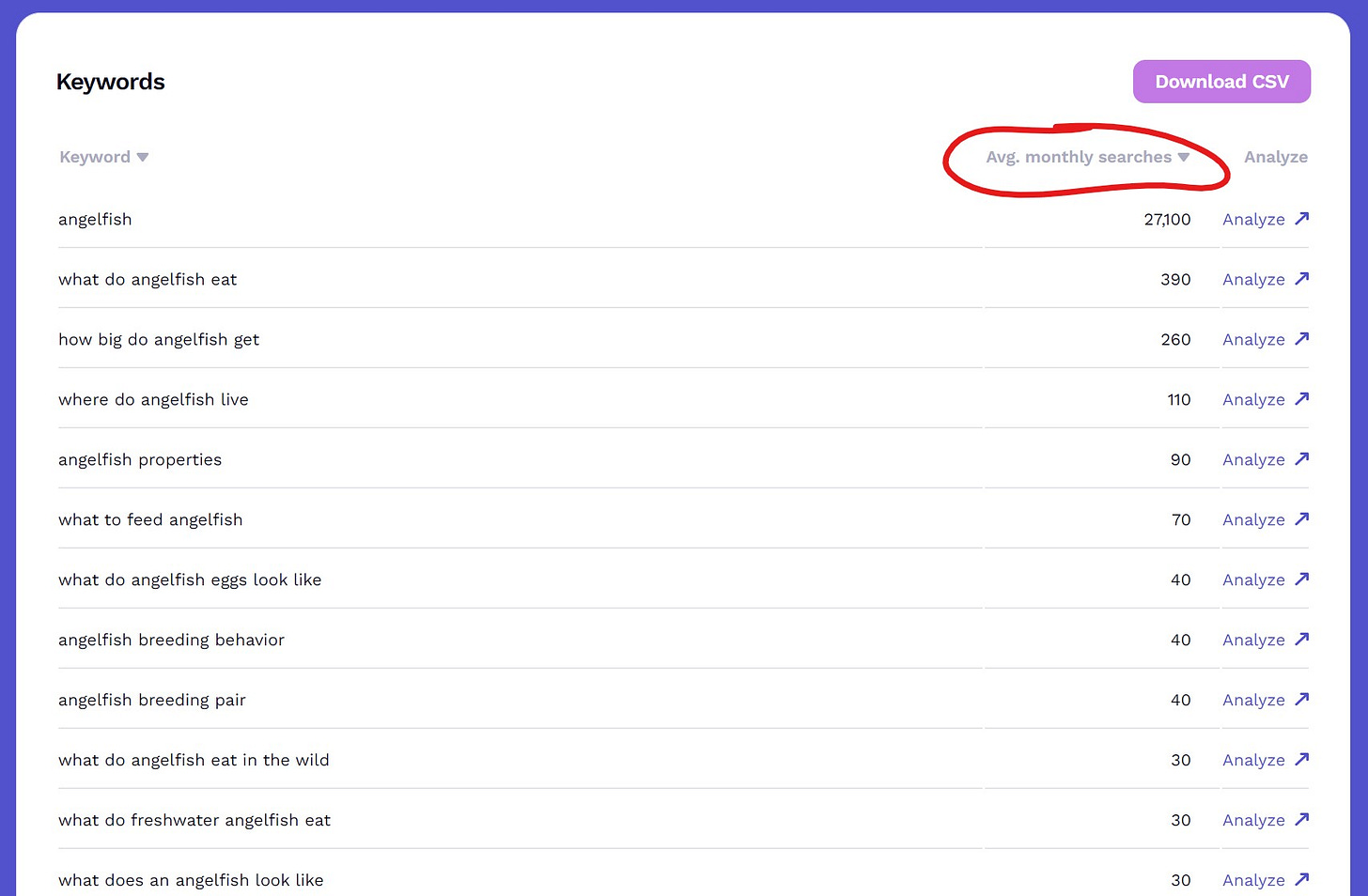 I'll drop another post in the future about what you're looking for when manually analyzing the SERPs.
This post was just to show how to find a bunch of keywords fast 🙂
We're not done yet.
I oftentimes find that keywords with 0 search volume either:
lead to keywords that DO get great search volume
actually get massive search volume, but the tools don't think so for whatever reason. See the thread below 🙂
For point #1 above, here's what I mean:
Pick an interesting looking keyword that Suggest Machine suggested, but that didn't show up in the list of keywords with search volume according to the search volume tool.
I'll go with "why do angelfish swim sideways".
Search that in Google, then look at the suggestions Google gives. These could lead to many more fantastic keyword ideas you wouldn't have thought of before.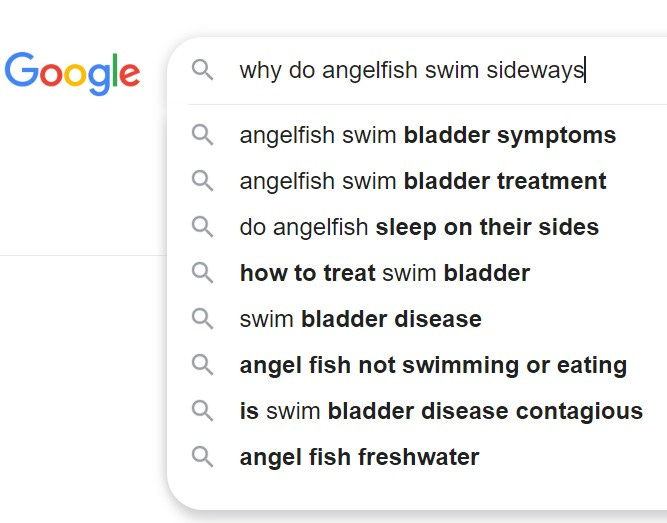 ---
If you think this was helpful, you'll love my keyword research course…
https://course.smartkeywordresearch.com/
30% off with code TWITTER