Want to be part of a community of website owners focused on growth?
Join Website Growth Mastermind!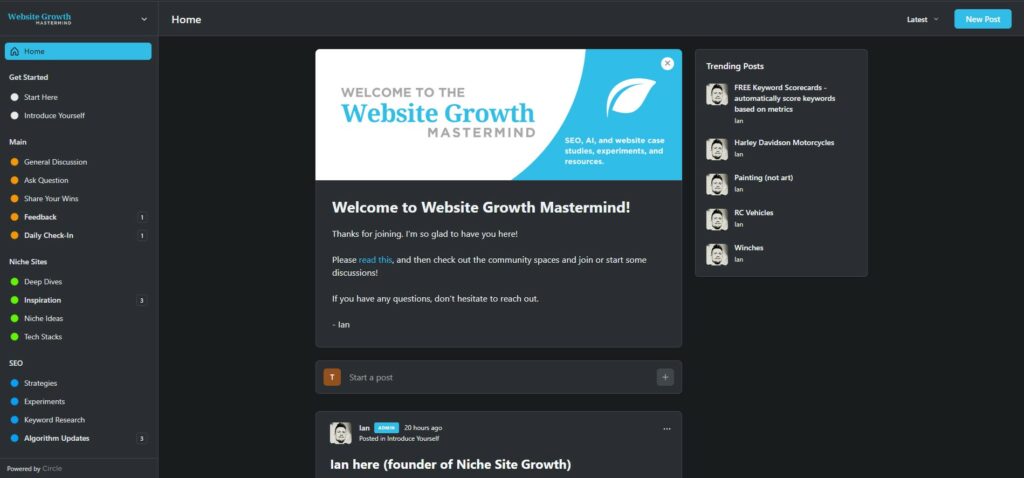 You'll get access to:
A community platform where members can ask questions, share strategies, learnings, news, and more
My niche site/SEO-related AI prompts
All the details about the new AI site I'm building for Spencer Haws' AI content challenge (including the URL!)
Lesser-known SEO strategies
Niche site inspiration
Easy niche ideas
FREE access to Niche Discovery Formula, my course on finding and validating niche ideas
50% off Curated Niches
A member marketplace (where you can promote stuff)
And more!
All for the price of $15/month or $150/year.
My goal is for Website Growth Mastermind to be a place where members can connect, share strategies and learnings, stay on top of the latest in the niche site and SEO world, and ultimately become better, more informed web publishers.