SEOs usually avoid zero search volume keywords. I don't mind, all the more for me 🙂
But seriously, don't ignore these. They can bring serious traffic.
Thanks for reading Niche Site Growth! Subscribe for free to receive new posts and support my work.
Here's how to know if a zero search volume (ZSV) keyword actually DOES get search volume:
It's easiest if you have an example to follow, so I guess I have to give away one of the best ZSV keywords I've found 😭
Don't worry, it's not a Curated Keywords client's keyword.
The keyword is:
"service 4wd jeep grand cherokee"
It gets 0 search volume according to Ahrefs AND Keyword Surfer (didn't check other tools).
Point is, it's a ZSV keyword.
AND YET:
It brought this website (aff link) 2,546 pageviews last month (September)!!
You can view the listing and see the analytics data yourself (Update: you COULD view it, but the site has since sold and the data was taken down).
So, the ZSV keyword "service 4wd jeep grand cherokee" ACTUALLY gets searched thousands of times per month, and is in fact the top keyword for the website I linked to above.
Ahrefs doesn't show this. No tool does. I know this because of the site's analytics data. Much more reliable.
But you don't have access to analytics for every ZSV keyword you find.
So how can you tell if a ZSV keyword can generate good traffic like this?
Here's how:
Relevant results get traffic
Make sure you have Keywords Everywhere installed (it's free).
Search the keyword in Google.
Look for articles that match the intent of the search.
See if Keywords Everywhere says those articles get traffic.
Like below (these articles are relevant and get traffic. Perfect!)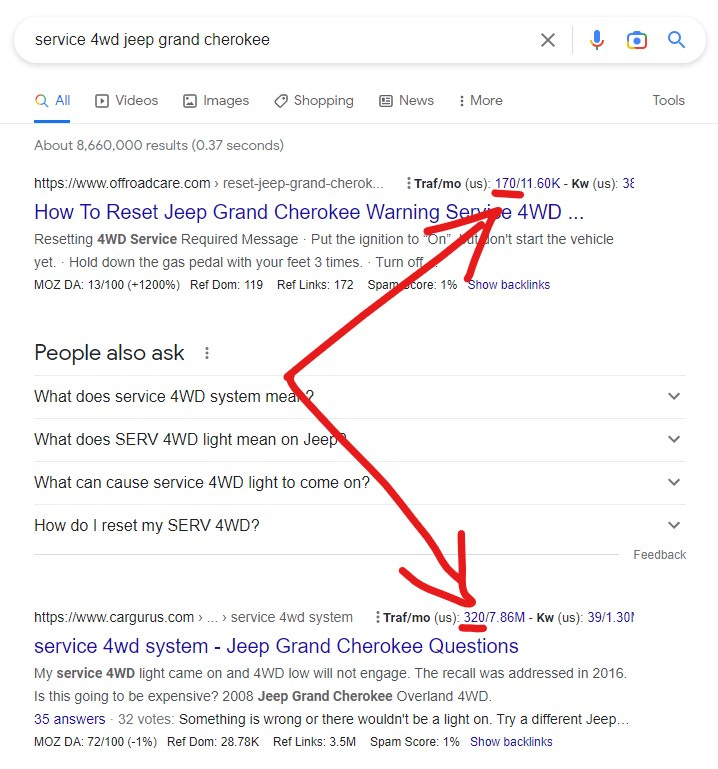 Trend data shows up
Another way to know if people search that keyword is to look at Keywords Everywhere's Trend Data graph.
If there's any trend data at all, you can bet the keyword gets some search volume.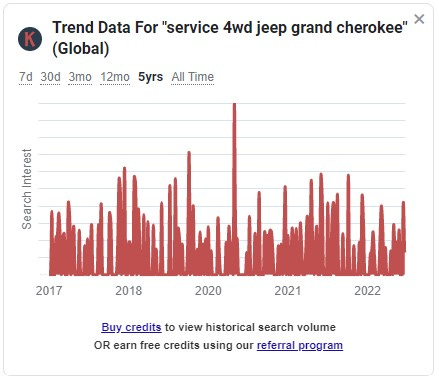 If no relevant results get traffic according to KE and the trend data graph doesn't show up, don't worry.
There's a few more checks you can make.
People discuss the topic online
If forums or other UGC (user generated content) sites are ranking, do they match search intent?
Is the question being asked basically the same as the keyword you searched?
If so, there's likely search volume. If people are asking about it online, many more are searching it.
Relevant videos get views
You can also check the keyword in YouTube to see if any videos come up that are relevant.
If they are relevant, do they get many views?
If so, people are definitely interested in the topic and there's likely some search volume.
Another check:
Google autosuggests the rest of the keyword
Open Google Chrome in a new profile (or clear browsing data) and start typing the first part of the keyword.
Does Google autosuggest the rest of the keyword as you type it in?
If so, it's been searched before, and it'll be searched again 🙂
If Google autosuggests it only after you typed all but the last word, it probably doesn't get a lot of search volume.
Otherwise, it probably gets okay search volume and may be worth targeting.
Lastly,
There are lots of very similar related searches
Does Google show a lot of related searches that are very similar to the ZSV keyword?
If so, that's a good sign the TOPIC gets lots of search volume, even if that specific keyword doesn't.
In this case, the keyword could be worth targeting since it'd rank for related terms.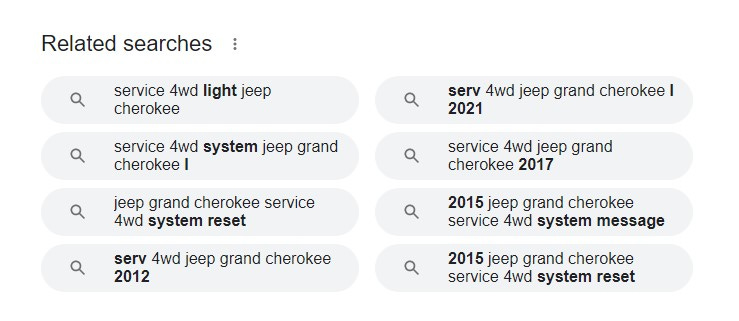 Recap of the ways to see if a ZSV keyword gets search volume:
Relevant results get traffic
Trend data shows up
People discuss the topic on forums
Relevant videos get views
Google autosuggests the rest of the keyword
Lots of very similar related searches
And that's it!
---
If you liked this, you're gonna love my full keyword research course:
https://course.smartkeywordresearch.com/
30% off with code TWITTER